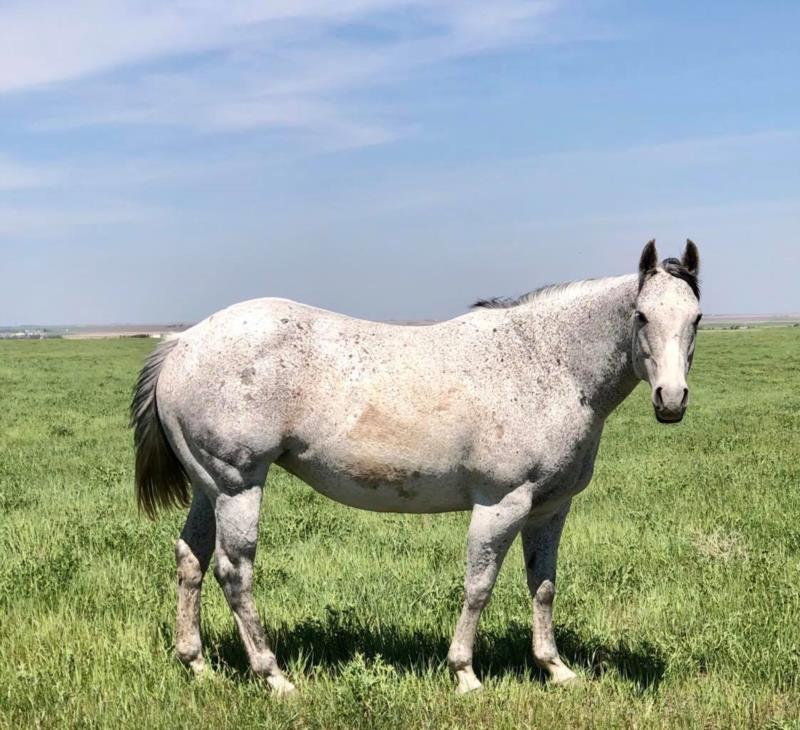 SOLD!
"Rebel" is a new mare here at Devils Crown, we got her from Eastern MT early spring of '21. She is a stout powerhouse, standing at 15.1 hands with big bone and foot. She was open when we got her, but bred right up to Dawson Creek 234 for an end of May foal. Rebel is foundation bred and she is put together right. She had a Buckskin stud colt by Dawson Creek 234 on May 27th, 2022. He is not for sale, but we will consider selling Rebel by herself or bred for a 2023 foal. $3000 for mare alone or $4000 bred to the stallion of your choice.
Panel Results: HYPP: N/N, PSSM 1: N/N, GBED: N/N, MH: N/N, HERDA: N/N, MYHM: N/N
Offered For Sale: $3000
Request Information!
Lil Rowdy Jose

---

Poco Smokey Jose

---

Poco Bell Boy JF

---

Miss Adalida Pie

---

Josie Sioux

---

Lobonito




by Peponita

---

Strong Wind

---

Quick San Pie

---

Rebel Pie Jack

---

Iron Clad Jack




by Two Eyed Jack

---

Grey Powder

---

Leba San

---

Chiggers Man

---

Suesan

---