Peps Della
Reg Number: 5413442
2011 Chestnut AQHA Mare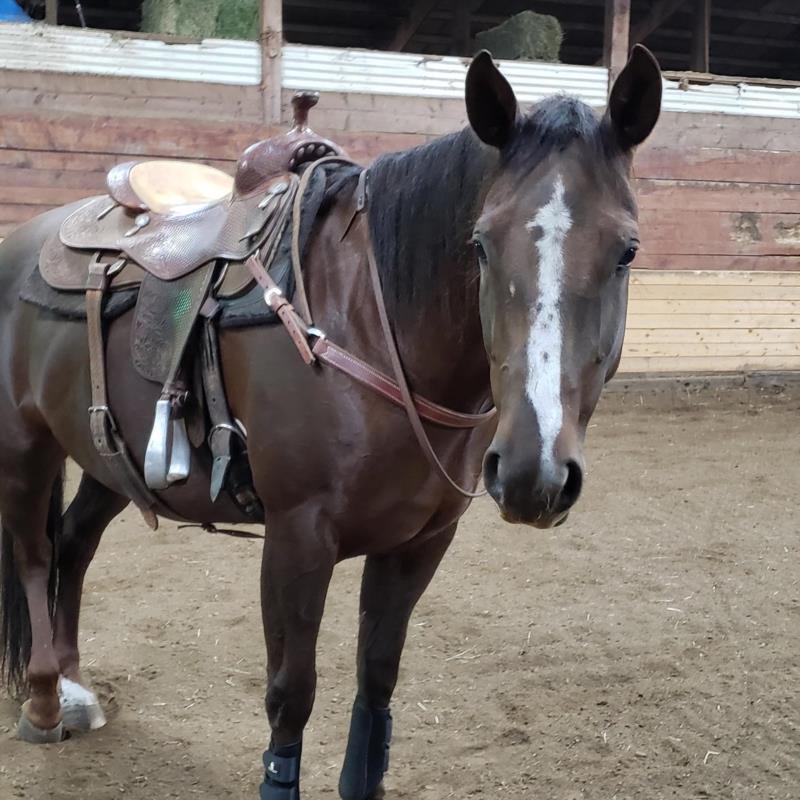 SOLD!
"Della" is a broke to ride proven broodmare. 11 years old, stands 14.3 hands and a real pretty dark Liver Chestnut. Great bone and feet, this mare is double bred Zan Parr Bar and has Leo right off her papers. Had a gorgeous filly last spring and was not bred back. She is broke and has arena and trail experience, would need a tune up as its been a couple years since she was ridden. She had a tendon injury but has been 100% sound here running on big, rocky pasture with the broodmares. She is priced as a broodmare, I dont have any videos of her under saddle and due to it being winter, we wont be riding her before selling. She is extremely easy to handle, load, catch, shoe, etc. Only offering due to the drought. Would possibly entertain a trade. 4 panel NN, N/Herda
Offered For Sale: $3500
Request Information!
Peppys Dry Parr

---

Peppy Parr Te

---

Zan Parr Eagle

---

Shanna San

---

Pocos Delta Doc

---

Lynx Dry Doc

---

Poco Bye Tab

---

Zans Cleo

---

Zandular

---

Zan Parr Bar

---

Dean's Sweet Speed

---

Poco Dana Leo

---

Lad Leo

---

Fairfax Tab

---