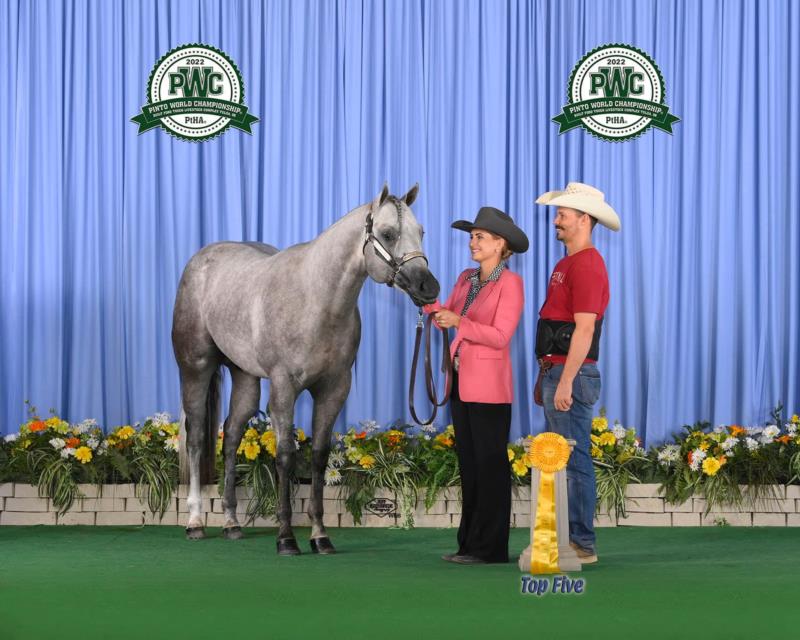 FOR SALE
"Lucas" is just a 2 year old, this colt is absolutely stunning! He offers unique color genetics in that he was born Palomino, so carries a cream gene and can sire a wide array of colors, with Gray 50% of the time. Color is only a bonus, he is double bred Sierra Te on his sire's side with modern Halter blood of Kids Classic Style and Mr Yella Fella on his dam's side. The sire to Lucas, Sierras Son Te, is a gorgeous Coal Black stallion who is not only gorgeous, but an athlete and well broke to ride. Lucas should mature close to 16 hands. Lucas has been shown, placing 3rd at the PtHA World show, 2 and under Solid Halter Stallions. Started under saddle with 30 days training, he will go back for more riding as a 3 year old. Keep him a stallion and he will make a fantastic sire, or geld and have the fanciest saddle horse around!
Panel Results: HYPP: N/N
Offered For Sale: $9500
Request Information!
Sierras Son Te

---

Sierras Special Tee

---

Sierra Te

---

Lady Estee

---

Perpetual Sierramus

---

Sierramus

---

A Perpetual Clue

---

Pheonixx

---

GCF Touch Me Kid

---

Kids Classic Style

---

Precious Touchdown

---

JMK Cleopatra

---

Mr Yella Fella

---

Cool Cleopatra

---